Hello everyone! We've just released a new Acoustic/Orchestral version of 'Final Page', the last track from Ashes Of A Diary.
We've had the idea of having a stripped down version of this song for months, as it has the most majestic & powerful orchestra arrangements on the album; as well as containing some of our favorite lyrics and vocal harmonies, which are quite prominent in this new version.
The song is now available on Spotify, YouTube, Apple Music, Anghami and all major platforms.
Hope you enjoy the track, and we can't wait to share more exciting news very soon!
YouTube Link below: https://youtu.be/rbUmTgVXa84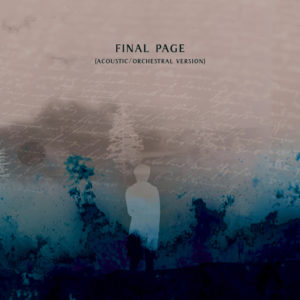 Artwork by Jay Ghaddaf